Design:
U-neek Website Design makes custom designs for a variety of websites and software. We provide modern, innovative, affordable web 2.0 solutions both for individuals and companies. We design small and big sites, implement the necessary addons and functionality, integrate your site with CMS, forums, blogs, control panels, galleries, and more. Whether it's a new website, blog skin, cms skin, forum skin, cpanel skin, e-commerce, or any other custom request, we will provide you with the top-notch quality web 2.0 layouts, programming, and relevant interactivity.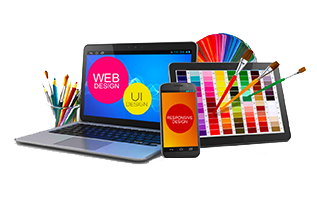 We are committed to provide high quality web design services and cutting-edge solutions for any project. We approach each web design in an individual way and strive to provide the best services for each client. No matter how complex your project can be, our experienced website designers will be able to provide
you with a solution online. We will be able to give you a professional advice on how to improve your online presence and benefit from our services. We always make sure we are able to meet your needs before the order process, by sending out a comprehensive questionnaire to each and every client. That way, we can guarantee that you will receive 100% high-quality service from U-neek Website Design. If you want to stand out from the crowd and have an outstanding look online, we will be happy to help you!
How does the process go?
Communicating with a client, understanding the client's goals, audience and preferences. Each client receives our questionnaire to fill out, which will keep all the details of the project documented.
Planning the content and structure of the web site, establishing timelines and development solutions.
Creating the interface, showing it to the client, if necessary, revising it.
Coding the interface, showing the coded site to the client, if necessary, revising it.
Site goes live
Development:
Do you want your visitors to be able to interact with you through your website and not just via email? Do you want your site to be seen and heard by as many people as possible? If you are a sole proprietor, a small business group or a corporation, web development for your web site is crucial for being able to reach your customers without delays, update them with your news, advertise new product, and be available for them 24 -7. By having your web site developed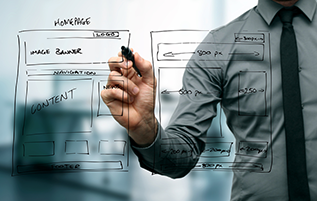 professionally, you can boost your profits and reach your target audience. Nowadays, media advertisement is largely shifted towards internet, and that is why it's important to give your site full power functionality.
U-neek Website Design can provide you with custom development and programming solutions, fitted specifically for your website. If you need a custom-made, unique and flawlessly working website to advertise your products and services, Uneek Website Design can find a perfect answer for you.
We specialize in organizing and developing your web content, client side (Ajax, JavaScript, Flash) and server side (Linux, Apache, MySQL, PHP) coding, E-commerce development, modification and development of the existing CMS, scripts, web applications and software, and creation of unique custom CMS according to individual needs. We also provide maintenance and website support services, managing your content and fixing problems.
We analyze and find the best-working and affordable solutions for you, offering you professional advice on how to develop your site to be more successful, more profitable and more accessible for the world.
How does the process go?
Communicating with a client, understanding the client's goals, audience and preferences. Each client receives our questionnaire to fill out, which will keep all the details of the project documented.
Planning the content and structure of the web site, establishing timelines and development solutions.>
Programming, implementing, configuring the necessary functionality for the site.
Testing if everything is working perfectly, showing the results to the client, revising if necessary.
Site goes live